VANS X STAR WARS COLLECTION
TECH
The Force is strong in this intergalactic offering that extends from Classics and Vault by Vans footwear to men's apparel and women's accessories.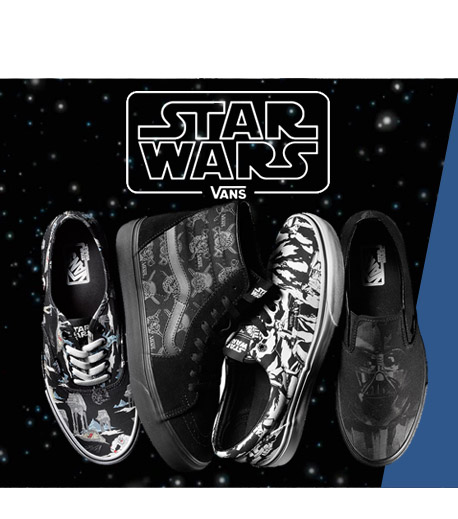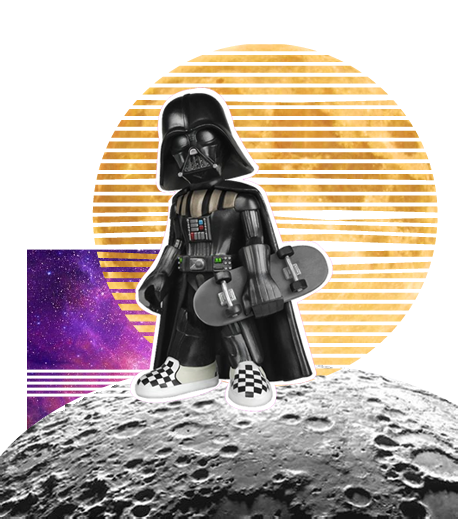 Welcome to ShoeNext, the leading shoe store in Malaysia!
If you are looking to shop for kasut online (Kasut mean shoe in Malaysia), definitely, you will love to shop with us. We offer a wide selection of shoes to choose from for men, women and kids. Our company aims to give you the best for your needs and most especially for your money. ShoeNext has been recognized as the no.1 athletic shoes retailer providing a wide and the best variety of brand name footwear.
Quality Products at Affordable Prices
We at ShoeNext offer the greatest choice of premium and world's trusted brands and styles, delivering an assortment of shoes that matches with the ever-changing lifestyle of our customers. This premium experience that we offer to you is driven not by price but quality. Our product selection is more on daily sport footwear, which means that our products are made specifically for sporty purposes but are primarily worn and used for fashion, making them suitable for everyday use, yet we also have the best athletic and performance casual footwear.
GET SEEN
Run from day. Into night. And back again. With new XENO technology and 3M reflective material reflectivity, you can do your evening runs at full speed, knowing that you'll be extra-visible.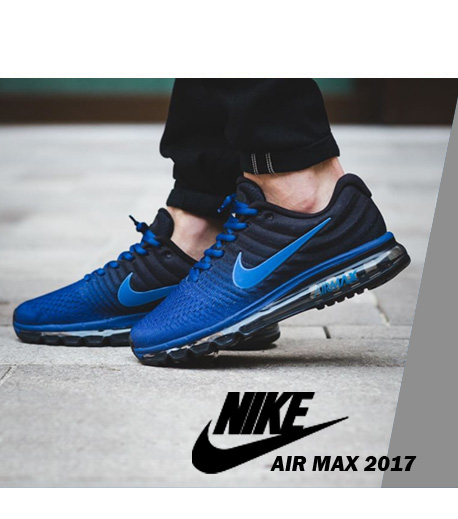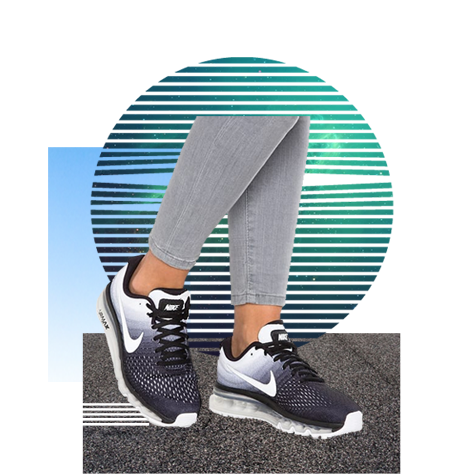 Why Choose ShoeNext?
As a provider of shoes online Malaysia, you will definitely love to get what we have to offer. ShoeNext will be the newest trusted shop to visit when it comes to athletic shoes. There are many reasons for you to realize why you should choose us to provide what you need for yourself and for your family.
First of all, we are creating the best presentation online and in-store through letting you know the freshest stories about the brands, styles and categories that we are carrying. Through creating a very engaging environment, we are sure to help our customers to instantly navigate over our finest selection to help them find the right product to choose. We are highly committed to helping our customers in finding the product that will provide what they are expecting to get and will offer the best value for their money. Our presentation is well organized, clean and it highlights the leading products that would catch the attention of our valued customers.
We have our team of highly dedicated and friendly staffs who are always there, ready to assist you for all your needs. As we want to give the best value for your money, we always make sure that we will not just excel in providing the best item for your needs, but we also pay attention to the importance of making sure that you are happy with our service.
Our focus to meet that particular object of our company is hiring those people who are highly passionate about sports, sneakers and servicing people with honesty, commitment and determination to not just but even meet the needs of our customers but to surpass it. We are always searching for people who can really help us provide you the most satisfying service that cannot be compared to anything. ShoeNext is always committed to providing the kind of service that will make you 100% happy and satisfied.
Choose from a wide variety of brands and styles available. ShoeNext assures you that you will be able to find the best products for your needs at the price that you can truly afford. We carry some of the most trusted brands of shoes which include the following:
Adidas
Want to perform always at your best? Adidas is a good brand of choice for serious athletes like you. ShoeNext comes with a wide selection of shoes to choose from, which are all exclusively made and distributed by Adidas. We offer a number of Adidas shoes available in different styles to choose from. Our collection is complete from the ones for men to best shoes for kids.
Nike
Nike is one of the most trusted brands of athletic shoes for both men and women. Here at ShoeNext, rest assured that you will be able to find a good selection of products to choose from. We have the most admired shoes styles that are available in various colors for your preference. Whatever your need is, just name and you can get it!
New Balance
Loved by a growing number of sport enthusiasts, New Balance is certainly a name that you can always trust. To shop for the best shoe styles from New Balance, please do not forget to shop at ShoeNext, the hottest place online where you can surely find what's best for your needs.
Vans
Vans is just another new brand of shoes that has been gaining more popularity as time passes by. Young people of today are talking about this brand of shoes and their products available. If you are interested to find out the best choices that Vans has stored for you, always remember to shop with us. ShoeNext comes with a large range of Vans shoes in different brands and styles to choose from.
Converse
Converse is among the most popular brands of shoes patronized by consumers until these days. This brand has been around for years but its charm seems to be timeless in the eyes of many. Converse
Reebok
Reebok is also a good brand of athletic shoes for men, women and kids. You can also find different shoe styles from Reebok here in ShoeNext. We carry a wide variety of Reebok sport shoes to choose from. We are very sure that you will love what we have to offer.
Tips For Buying Shoes Online in Malaysia
Searching for a new pair of shoes can be a hassle, especially when you are busy with work and life.
Online shopping has introduced convenience in searching for clothing and shoes, so you never have to worry about finding the time to go out.
However, there are a couple of honest mistakes that Malaysians make when purchasing shoes online.
In order to avoid having to send back a pair of shoes multiple times to get the correct fit or look, here are several tips for buying shoes online in Malaysia:
1. Make Sure You Get the Perfect Fit
Before you even begin looking at shoes, measure your feet. Get an accurate reading that is to the millimetre.
Also remember that feet swell throughout the day, so take the measure in the morning.
The other thing you should do is consider the kind of socks you like to wear (thick or thin) and how much extra space you are going to need in the shoe to accommodate for the socks.
Surprisingly, socks can add as much as a full centimetre, which makes a difference in both length and width of the shoe!
2. Look Hard at Images
When buying shoes online, a large part of the judgement process is staring hard at the images provided.
Always make use of the pictures, zooming in and out to see the features to the best of your ability.
If there is a physical location carrying the same shoe model, you may want to see a shoe in person before deciding to order it online so you are aware of exactly what you should be receiving.
3. Compare Prices
You may have several shoes scattered across different websites with a range of prices.
If you can, narrow down several shoes available on a single website then compare the prices alongside the advantages and disadvantages of each design.
You should choose a shoe that is within your budget but has all the features you are looking for. It also helps to see which shoes may be on sale.
4. Check the Return Policy
Sometimes the shoes you purchase are defective, or you were accidentally sent the wrong size, brand, or colour. Be sure to review the return policy so that way you know what to expect. Some stores are much more strict than others.
For example, ShoeNext has a 3 day policy, and the shoes must be unused and In the same condition as when you received them. This includes original packing.
5. Try on the Shoes Right Away
Once you have received the shoes, the first thing you should do is try them on without removing any of the labels or packaging materials (aside from whatever has been stuffed inside). By doing this immediately, you ensure you have enough time to initiate the return policy if something has gone wrong.
Though this is kind of obvious, also remember to try the shoes on indoors to keep the shoes clean and undamaged.
6. International Purchases
There is a great disparity of shipping rate from overseas shops. Though, if you choose a website that has a Malaysian page and has a frequent number of Malaysian customers, usually the shipping rates are much more reasonable.
That is why it is best to choose a store with a front or presence in Malaysia like ShoeNext, which has been created with the Malaysian buyer in mind. You can easily buy an internationally available shoe for a decent price.
7. Avoid Impulse Buying
Even if you are addicted to buying and wearing shoes, try to avoid the temptation of getting a pair of stunning trainers or shoes that you don't need. Remember that purchasing shoes on impulse without reading the details and reviews could wind up being unwearable or look different from what's in the pictures. Think every purchase through!
Buy A Shoes and Sneakers Online now in Malaysia
Buying shoes online in Malaysia has never been easier. Many stores offer incentives that make shopping over the internet all the more rewarding. You can see dozens of styles all at once; but in order to avoid mistakes or issues, you should follow these tips and buy at shoenext.com.
Happy browsing! We hope you find a pair of shoes or several that make you and your feet smile!